Eight drummers descended upon Folsom, California, last month excited to learn from two of the best in Mike Johnston & Eddy Thrower, but little did we know the we would grow and learn from each other just as much.
Out of left field on the first night, it was a Texan imitating a UK accent that brought us all together as a like-minded group to empathize, support and cheer each other on. Fellow camper Scottie, normally with a deep southern drawl, was able to nail Eddy's UK accent for the opening line of the DRUM with Mike & Eddy podcast.
Play like you
Be like you
And don't overthink it…
We all absolutely lost it, and became lifelong brothers in that single instant; laughing, and telling so many stories over the next few days of camp, plus creating new experiences as a band of drummers roaming Folsom.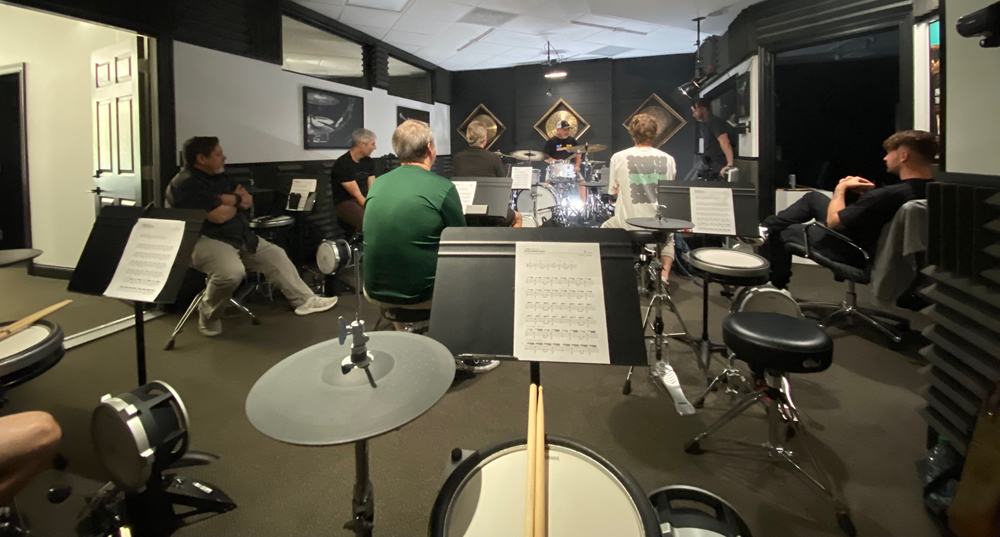 Every morning the camp started out with a chill jam, sometimes taking turns playing together on two kits and other times outside on practice pads. Regardless of the exercise, we were always together, pushing, learning, failing and figuring things out as a group.
Throughout the day there were two main lessons from Mike and two recording sessions with Eddy.
Mike focused on a baseline of independence exercises that could be as easy or as hard as you wanted it to be. After some practice, we'd each play what we were able to figure out in front of each other. While it seems intimidating to play in front of a group of drummers, there was nothing but support and love from each of these guys.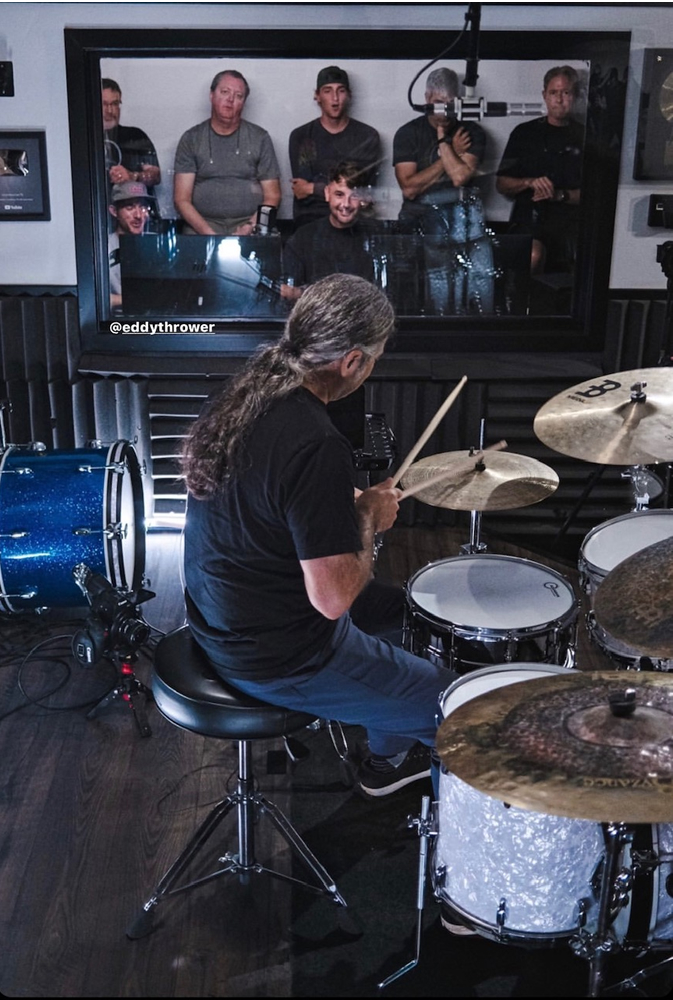 One page of exercises from Mike can last you a lifetime because of how these are setup to be on a grid enabling you to work on building independence with all four limbs, while working on dynamics, accents, speed, feel and a creative flow. Mind blowing (and humbling) stuff…that allows his lessons to challenge beginning drummers to seasoned pros alike.
Eddy focused on the recording side (something Mike will be doing exclusively for his 2023 camps). Each day was a different music track for each of us to record drums to with Eddy giving tips in our ears as an MD and our fellow campers cheering us on. He built on each day with each of us first tracking to a song that we could hear the original drums on, then a song without drums for us to come up with our own parts and finally a song we could hear only a few times and immediately go record without any practice.
Every day would end with a fun shed where we'd each take turns on Mike's main kit playing to a favorite song, or a song picked for us, or a random selection, just as if we were back home practicing. These sheds were a time to let all the lessons of the day go, and just be you for a few minutes jamming on some drums in front of your friends.
Besides lunch and dinner together as a group, we'd gather around a campfire late into the night, or early morning, to just hang and talk drums, music and life.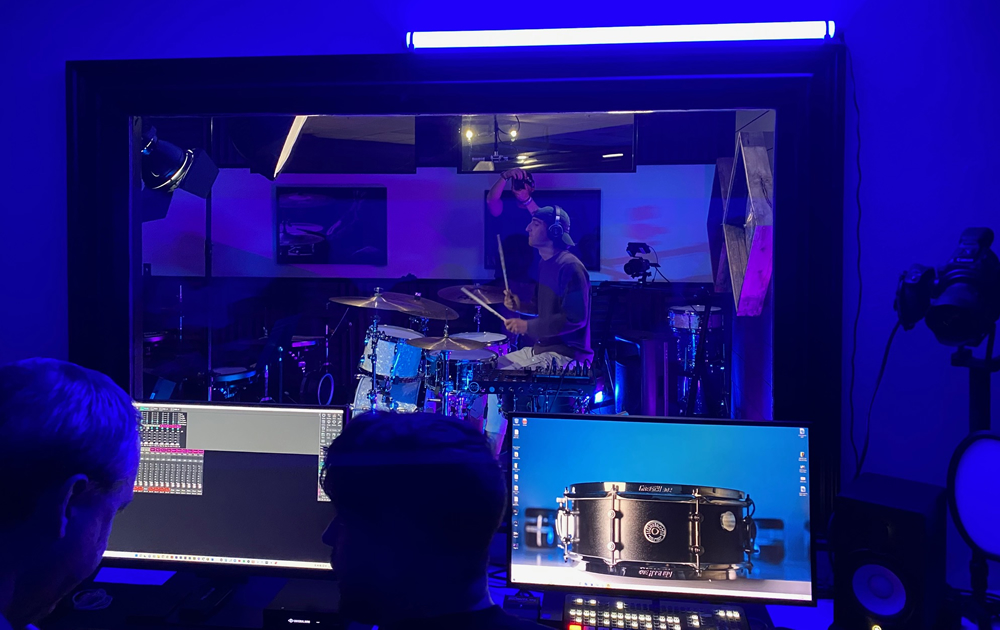 Those late night hang sessions were as much drum camp, if not more, than all the lessons during the day. Between both the lessons and fellow drummers, there is a lifetime of knowledge and friendship pointing back to the two drummers who brought us all together: Mike & Eddy.
If you can't tell by now, I completely recommend this camp to any drummer at any point in their journey or career. Your drumming, and life outlook, improves just by walking through that Mike's Lessons door in Folsom.