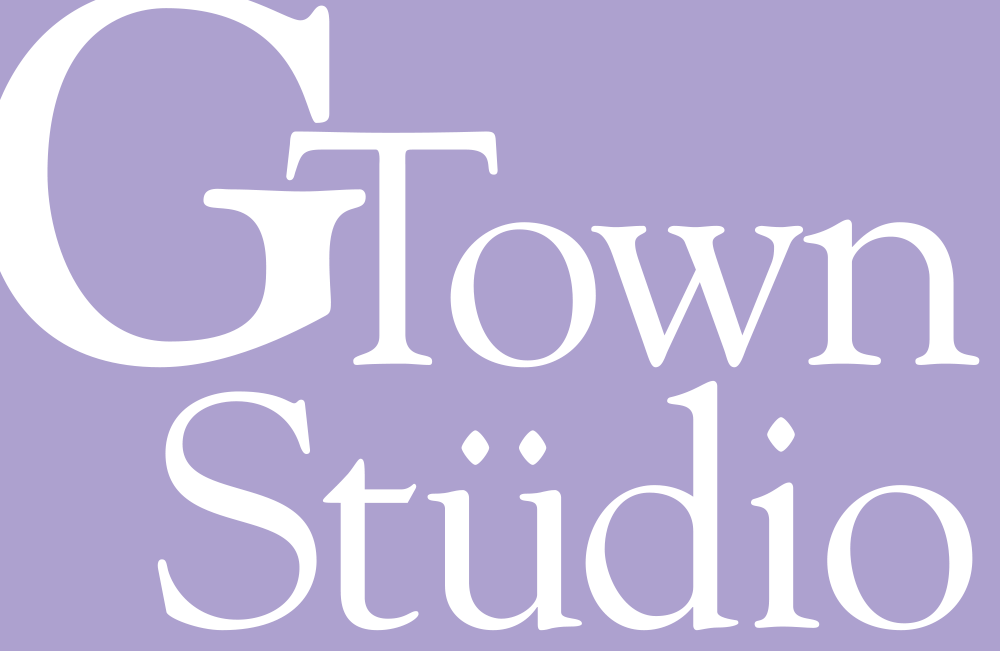 GTown Stüdio was overhauled in 2020 into a professional drum studio. Individual drum tracks to full albums are now recorded here.
The Goods…
Primary Drums: 9×12″ DW Collector's Series Rack Tom, 16×18″ DW Collector's Series Floor Tom & 18×24″ DW Collector's Series Bass Drum. All with Aquarian Drum Heads.
Primary Cymbals: 15″ Sabian AAX Freq HiHats, JoJo Mayer Signature 22″ Sabian AAX Omni Crash/Ride, 18″ Meinl Cymbals Byzance Dual Crash, 16″ Meinl Cymbals Byzance Dual Crash, 16″ Zildjian K Custom Special Dry Crash, 10″ Meinl Cymbals Byzance Dual Splash, Creative Percussion Hex Stax, Istanbul Agop Clap Stack
Snare Drums: 6.5×14″ Tama Starclassic Birch/Maple Performer, 5.5×14″ Gretsch Mike Johnston Brooklyn Standard Maple/Poplar, 5×14″ Masters of Maple Trash Talk Musicares Seamless Aluminum, 5×14″ Ludwig Acrolite, 3×14″ Tama Brass Piccolo, 5×12″ Tama Club Jam
Additional Drums & Cymbals: 7×18″ Tama Club Jam Bass Drum, 8×12″ Rogers Rack Tom, 15×16″ Rogers Floor Tom, 14×22″ Rogers Bass Drum, 14″ Paiste Signature Heavy HiHats, 22″ Zildjian Heavy Ride, 16″ Zildjian Brilliant Medium Thin Crash, 12″ Istanbul Mehmet Custom Sultan HiHats
Percussion: Baldman Percusion Junk Hats, Buffalo Drum, Meinl Groove Bell Cowbell, Djembe, Tambourine, Schlagwerk Shakers, Cajon, Mini-Darbuka, Rain Stick, Triangle
Mics: AKG C214, Beyerdynamic M 160, Earthworks SR25mp x2, Shure SM57 x3, Shure Beta 52a, Shure SM7B, Audix D6, Audix D2, Audix D4
Recording & Editing Equipment: 16-track recording through AVID Pro Tools Carbon & Arturia AudioFuse 8Pre interfaces, Mackie Big Knob 3×2 Studio Monitor Interface, Pro Tools Studio
Other Instruments: Trumpet, Trombone, Piano, Synthesizer, Electric Bass, Double Bass, Alto Saxophone, Acoustic Guitars, Harmonica
Other Gear: VicFirth Drumsticks, Tune-Bot, Moongels, DW Hardware, Prologix Practice Pad, Roc-N-Soc Nitro Drum Throne, DB-90 Dr. Beat Metronome, Adam A7X and Yamaha HS5 Studio Monitors, Ultimate Ears Pro UE-11 & UE-6, Canon EOSM50 x2 with Sigma & Canon Lenses, GoPro cameras, Cherry Hill Drums HiHat Clutch and Cymbal Fasteners, Cloudlifter Mic Activator, Lowboy Beaters
Endorsed by nobody, but I recommend all the gear I use (or I wouldn't be using it). Specifically, Ultimate Ears, Lowboy Beaters and Aquarian Drumheads have been extremely supportive to One Drummer Drumming, Mike's Drum Tracking & GTown Stüdio.
Note: Excess new and used gear from the studio is available in the GTown Studio Reverb Shop at this link.