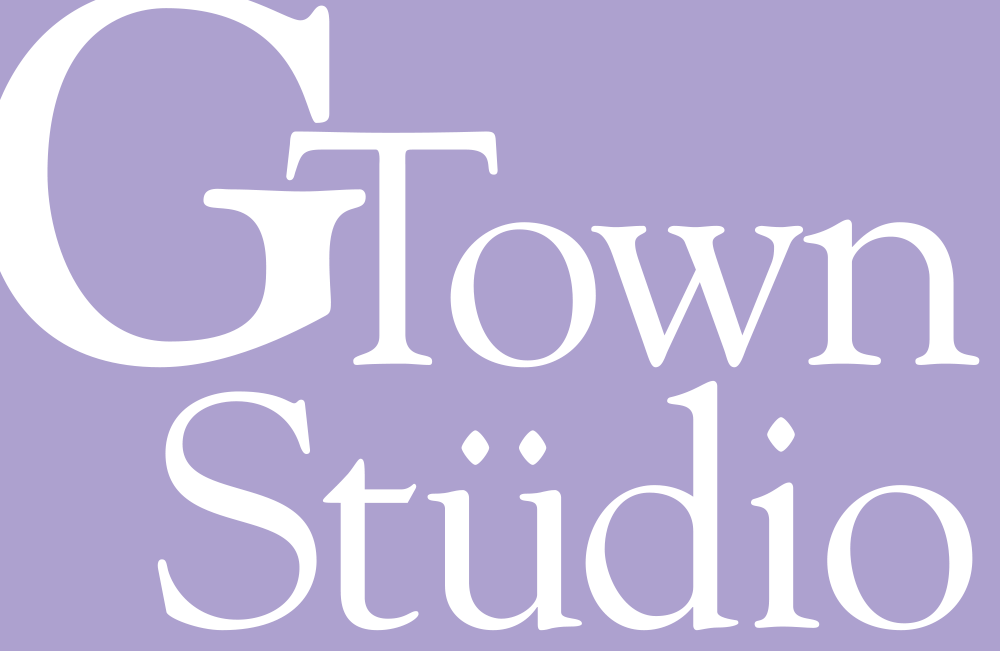 GTown Stüdio was overhauled in 2020 into a full professional drum studio. See the step-by-step makeover in our Instagram Story Highlights at this link and check out the Studio Reveal video below!
The Goods…
Primary Drums: 5×14″ Masters of Maple Trash Talk Musicares Seamless Aluminum Main Snare, 5×14″ Ludwig Acrolite Side Snare, 12″ DW Collector's Series Rack Tom, 18″ DW Collector's Series Floor Tom & 24″ DW Collector's Series Bass Drum. All with Aquarian Drum Heads. Texture Coated Single Ply on snares and toms. Super-Kick II with Kick Pad on bass drum.
Primary Cymbals: 15″ Sabian AAX Freq HiHats, 16″ Zildjian K Custom Special Dry Crash, 18″ Dream Vintage Bliss Crash/Ride, 22″ Dream Vintage Bliss Crash/Ride, JoJo Mayer Signature 22″ Sabian AAX Omni Crash/Ride, 10″ Meinl Cymbals Byzance Dual Splash, 18″ Meinl Cymbals Byzance Dual Crash
Percussion: Meinl Groove Bell Cowbell, Djembe, Tambourine, Shaker, Cajon, Mini-Darbuka, Rain Stick, Triangle
Mics: Beyerdynamic M 160, Earthworks SR25mp x2, Shure SM57 x3, Shure Beta 52a, Shure SM7B, Audix D6, Audix ADX51 x2, Audix D2, Audix D4
Recording & Editing Equipment: Arturia AudioFuse 8Pre Interface, ProTools, Ableton, Adobe Audition, Adobe Premier Pro
Additional Drums & Cymbals: 3×14″ Tama Piccolo Side Snare, 12″ Rogers Rack Tom, 16″ Rogers Floor Tom, 22″ Rogers Bass Drum, 14″ Paiste Signature Heavy HiHats, 22″ Zildjian Heavy Ride, 16″ Zildjian Brilliant Medium Thin Crash, Alesis Sample Pad Pro
Other Instruments: Trumpet, Piano, Synthesizer, Electric Bass, Double Bass, Alto Saxophone, Acoustic Guitars, Harmonica
Other Gear: VicFirth Drumsticks, Tune-Bot, Moongels, DW Hardware, Behringer 4-Channel Headphone Amp, Prologix Practice Pad, Roc-N-Soc Nitro Drum Throne, DB-90 Dr. Beat Metronome, Yamaha HS5 Studio Monitors, Ultimate Ears Pro UE-11 & UE-6, Canon EOSM50 with Sigma Lenses, GoPro cameras, Cherry Hill Drums HiHat Clutch and Cymbal Fasteners, Cloudlifter Mic Activator
Endorsed by nobody, but I recommend all the gear I use (or I wouldn't be using it). Specifically, Ultimate Ears and Aquarian Drumheads have been extremely supportive to One Drummer Drumming, Mike's Drum Tracking & GTown Stüdio.
Note: Excess new and used gear from the studio is available in the GTown Studio Reverb Shop at this link.