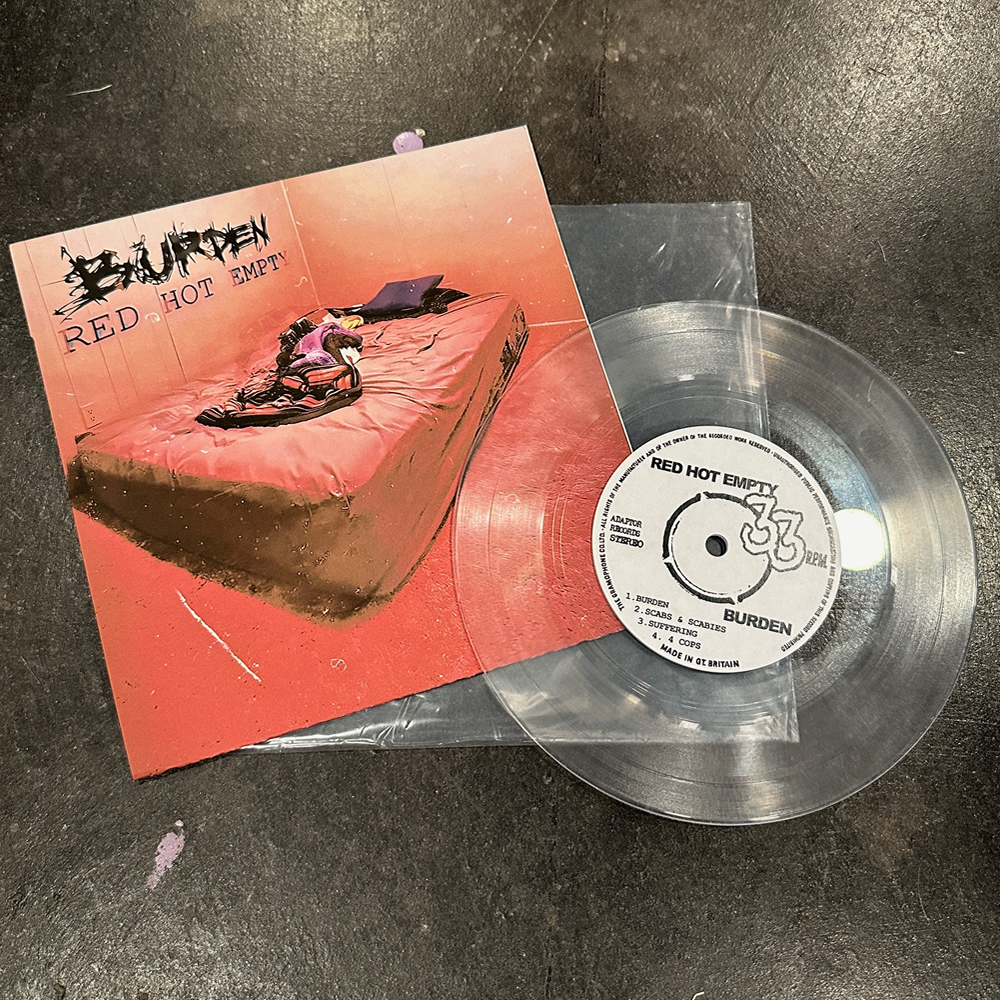 Just 6 months after the release of our debut album Corridors, Red Hot Empty finished our follow-up EP Burden.
This EP means the world to our band. Burden is written about anything you ever had to silently carry on your shoulders. This album also features some angry, political and passionate takes on our society. We hope the music we write will reach the ears of the people who need to hear it. We want you to know you're not alone.
Red Hot Empty is: Sara Elliott, Ben Barron, Larry Hogan, & Mike Gruwell.
Recorded once again at GTown Studio and final mix by Doctor Deathray of Analog Revolution. Mastered by Ian Blanton.
Sara designed the cover artwork while Larry produced the CDs and all of the packaging for the CDs and Vinyl. The 7″ Vinyl was pressed by Audio Geography. Burden was officially released June 15, 2023.