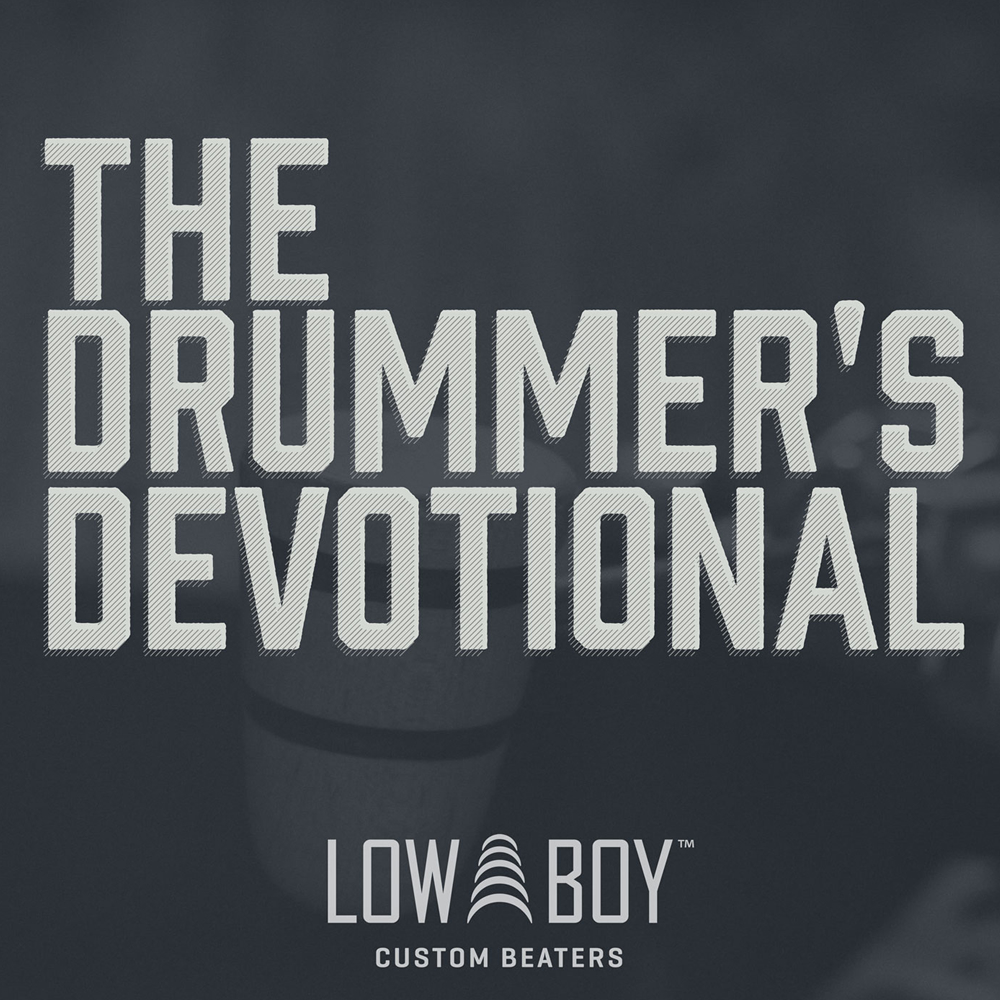 The Drummer's Devotional has it all…
Your favorite drummers, new drummers, unheard of drummers, chops drummers, groove drummers, band drummers and drummer's drummers…all mixed with a bit of history, inside scoop and a taste of the music that shows off why we are inspired by each of them.
In the time it takes you to eat breakfast, Jeremy Brieske of Low Boy Custom Beaters gives a snap shot of one drummer's life, career and how they have contributed to the collective drumming community. At the very end of each episode, Jeremy plays a recording that best represents the technique, feel or groove of the drummer.
Jeremy started the podcast as a one-year-project that would have a different drummer every day. By the end of February, he decided to relax the pressure of a daily podcast, and now put out one every week or so. But with this change, he plans to go much longer than one year.
The list of featured drummers is so wide-ranging making this podcast such a well-rounded collection of who's who in drumming. You'll learn more on the usual suspects such as Max Roach, Will Calhoun & Steve Jordan, but also the hidden gems of Evelyn Glennie, Meg White and Fred Below. Plus you'll love the episodes on Animal as well as The Drummers of Spinal Tap. So, so good…
My favorite part is the recording that Jeremy has picked to play at the end of each episode. It has brought back such great memories of the songs I know, introduced me to recordings I never knew existed and inspired me to get on the kit every day. As a collection, these are pure drummer inspiration and I've created a Spotify playlist at this link of these recordings. Enjoy!