Listening to Black Moses will transport you back to an early '90s Seattle where the music scene was blowing up, yet most bands were just struggling to be heard, get gigs and stay together long enough to get noticed.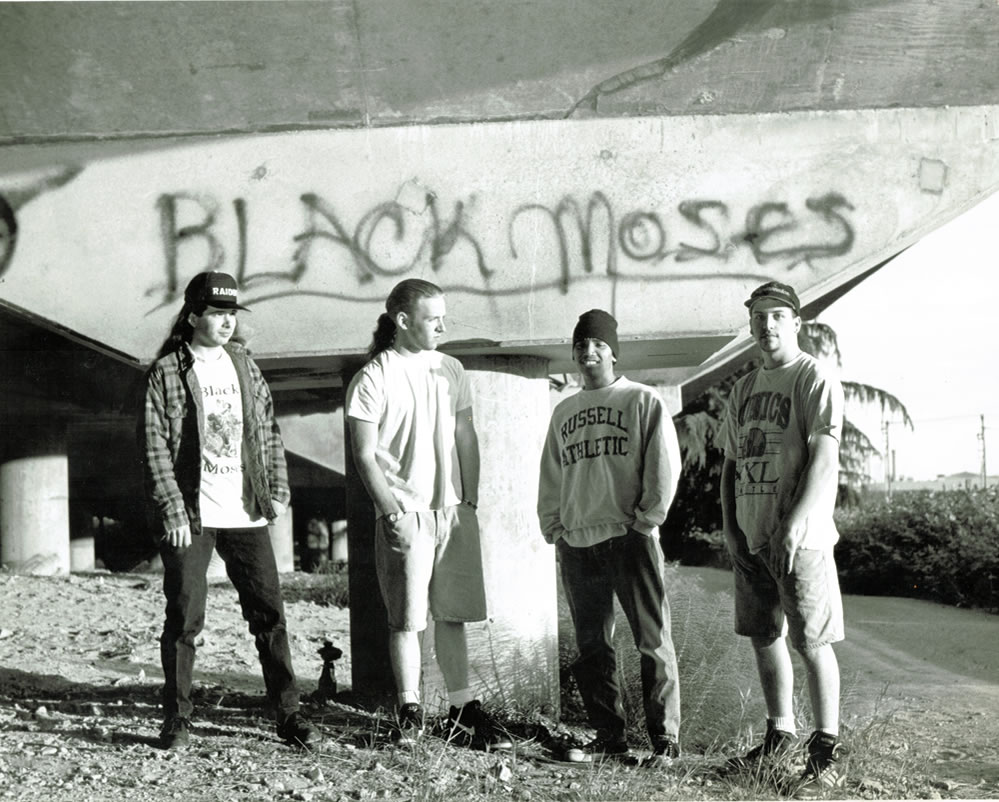 To get to the essence of who Black Moses became, we must take a few steps back to what it was like growing up in Washington State. Music was everywhere. Starting in junior high, there were already a large number of your classmates in original bands, or playing, recording and competing in the school jazz bands or talent shows galore. If you had any interest in music whatsoever, the opportunities to grow and thrive were hitting you over the head.
Chad McCollum, Shawn Psachos, Carl Smith, and myself, were lucky enough to have all these types of opportunities. Instead of travel baseball, it was essentially travel jazz band. Recording studios were everywhere, and they were cheap. I was able to record with my junior and high school jazz bands that made our own records. In high school I was already in a punk band that spent time in a studio recording a series of cassette tape releases. When I look back, that experience seems unreal in today's world that barely gives a nod to the arts in many schools.
Chad, Shawn and myself met through a drummer friend, Tim Stakkestad (Love Brother Nine & Sugarfoot), in 1990 and started writing music with a singer who grew up down the street from me in Redmond, Pat Tanner. The band became Stone Dresden, and it was the first true post-high school band for all of us. It was a brand new world of more professional recordings, working to get gigs in the over-crowded Seattle scene and just trying to find ourselves in what we thought our sound was.
A year later after a falling out with Pat, and we went on the hunt for a new singer. After several strange tryouts, including a short stint with the infamous Rhino leading us as the Super Bad Electric Soul Pimps, we found our messiah in Carl Smith. His powerful raw voice, lyrics that ripped open the hardest heart and a smile that made you feel like you've been best friends forever sealed the deal.
The band name and image on our first demo tape came from two different inspirations. The first was an Isaac Hayes album foldout I had pilfered from my Dad's record collection titled Black Moses that I had hanging behind my drum set in the practice room along I-5 on Airport Way South. Everything about that image was just completely classic to us.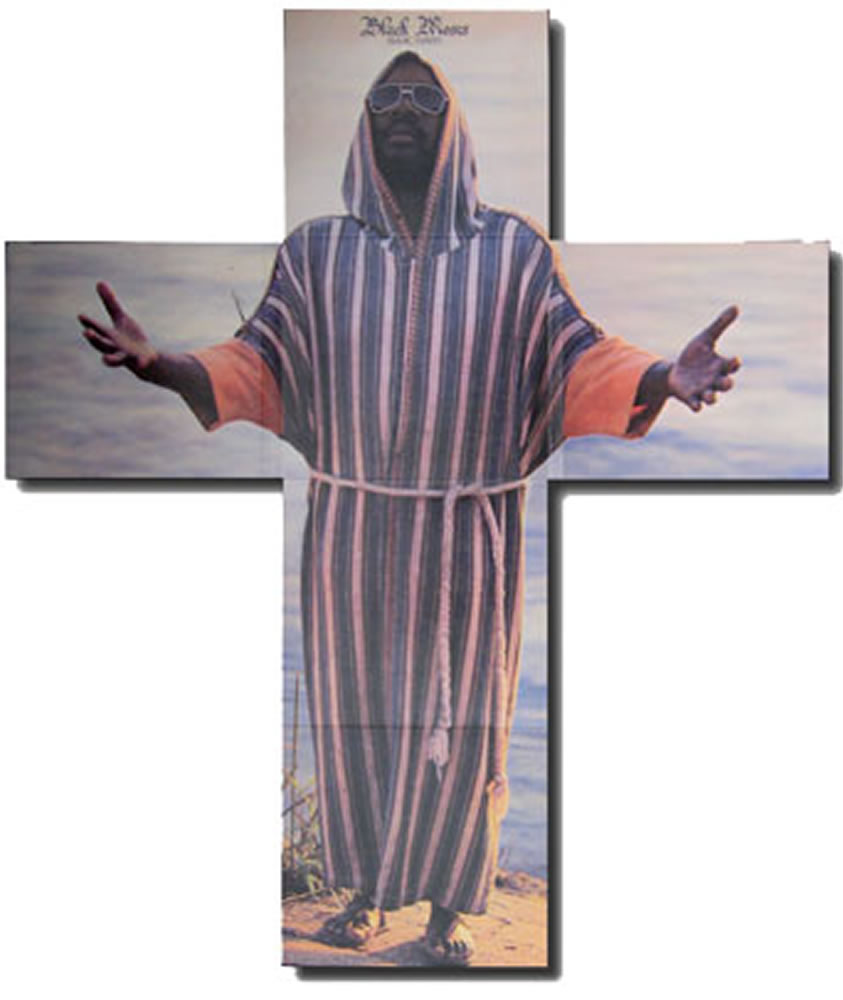 The second was a political cartoon I originally found in my Africa history class at Bellevue Community College. It was a commentary on King Leopold's reign of terror over the people of the Congo. King Leopold II of Belgium killed an estimated 8-12 million people he enslaved for the rubber trade starting in the late 1800s.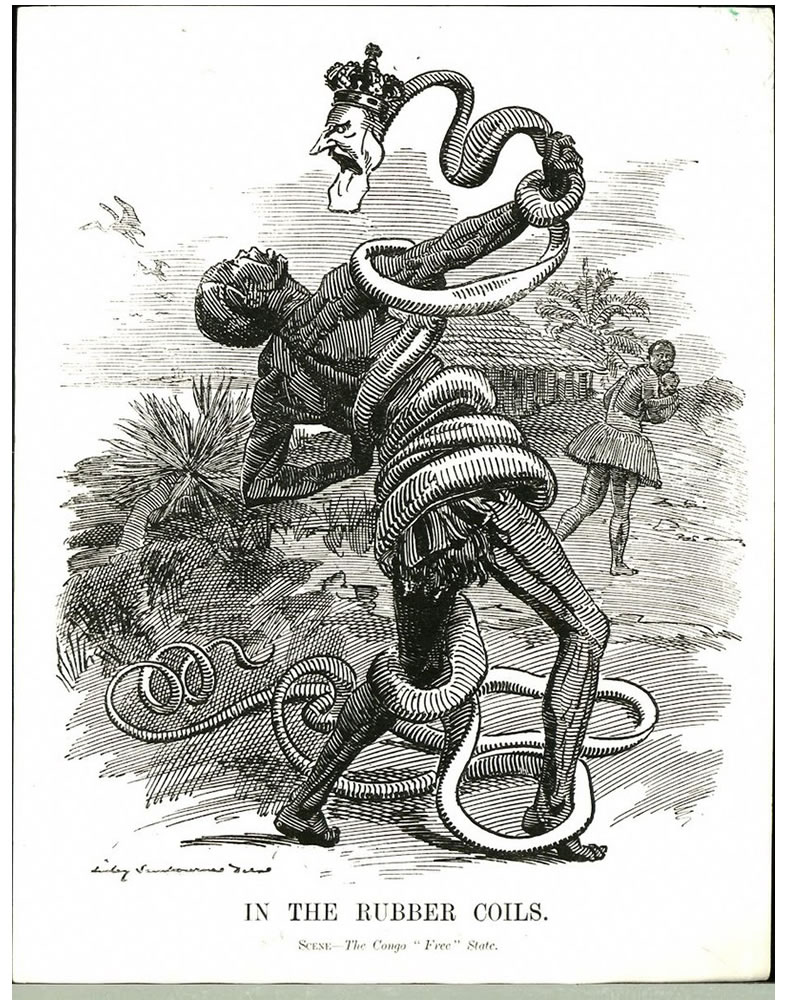 For the next few years, it was truly the best of times with this crew. Write, work, practice, show, hang, repeat. We became family, laughing through the highs and supporting each other through the lows. The Seattle scene become even further over-saturated during the mid '90s, and even though we continued to pump out a steady stream of original songs that stood out in a sea of grunge, we just couldn't get enough traction fast enough for all of the members to see a long-term future.
By 1995 we had disbanded going our separate ways to focus on college, or work, or other bands. But Black Moses will always be the one that coulda shoulda woulda been one helluva longer ride.
To hear all Black Moses recordings, plus download or buy the vinyl, CD or cassette, visit my Bandcamp page at this link.
And checkout the new Black Moses "Resurrection" that released 12/3/2021, which can be downloaded or streamed from your favorite music service at this link. You can pickup the double 7″ special edition vinyl at this link or the CD gatefold package of the album at this link.